About Bentley Northbrook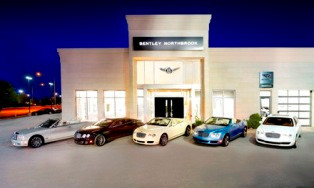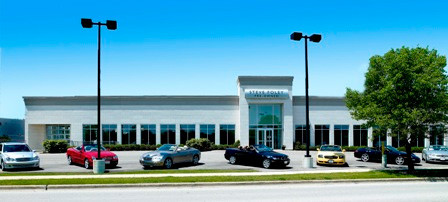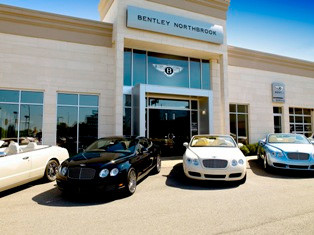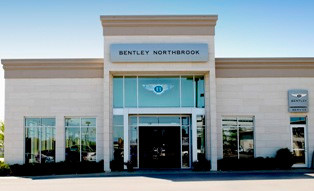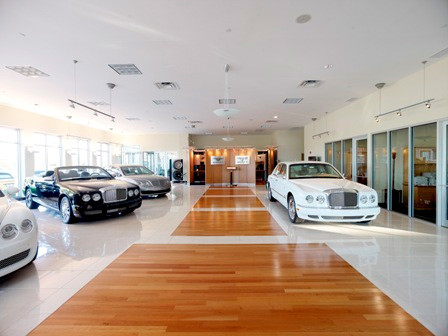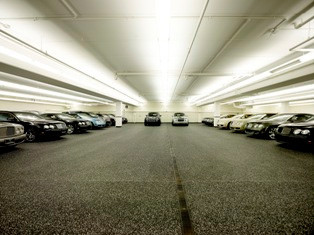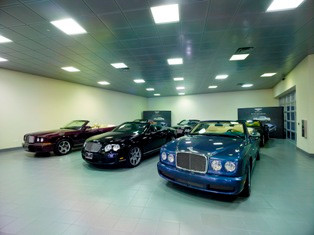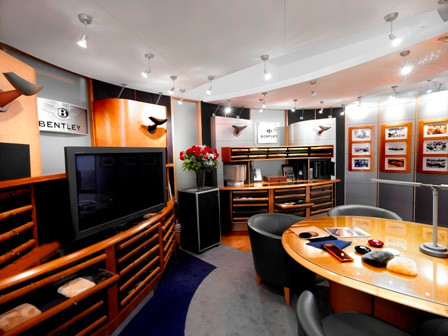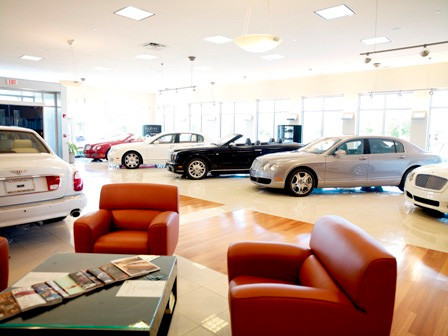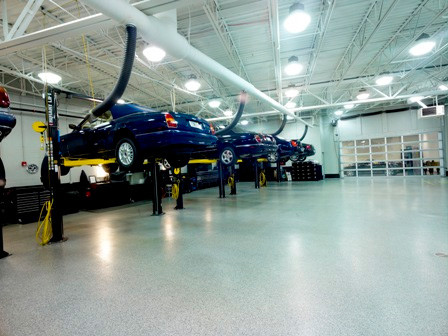 State of the Art Facility
We recently constructed a new state of the art facility to house our Bentley, Rolls-Royce and Spyker operations. The facility includes luxurious showrooms and many unique amenities including a customer lounge, café and coffee bar, computer/internet lounge and complete on-site parts boutique. The 80,000 square foot facility even includes a full basement which accommodates indoor display of more than 100 high line vehicles in a climate controlled environment.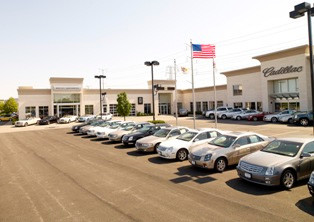 We are the premier luxury car dealer in Chicago with the largest selection of new and pre-owned Bentley Mulsannne, Arnage, Continental GT, Continental GTC, Continental Gt Speed, Continental Flying Spur, new Flying Spur,Continental Super Sports, and Bentyga in Chicago, Illinois and the surrounding suburbs and states.
We are the original authorized Rolls-Royce dealer in Illinois and the only authorized Spyker dealer in Illinois. We are the largest sales volume Cadillac dealer in Illinois and have received the prestigious Cadillac Master Dealer Award for sales leadership and customer satisfaction for 33 years in a row. No other Cadillac dealer in the Midwest has achieved this honor. We are only 20 minutes from downtown Chicago and Chicago's O'Hare International Airport.
We offer nationwide delivery, leasing and financing options, service maintenance and repair, Crewe genuine parts and a full service collision center for all of your auto body and paint needs..
Our Showroom
Our Bentley showroom, complete with a separate commissioning area, allows you to shop in a relaxed atmosphere.
Whether you're thinking about buying or leasing a new or pre-owned Bentley, it's always a good idea to consult the sales experts at Bentley Northbrook. They will do their personal best to ensure that you make the best and most informed decision possible. Whether you choose a Bentley from our stock or you commission your own dream car, our sales experts will advise every step of the way.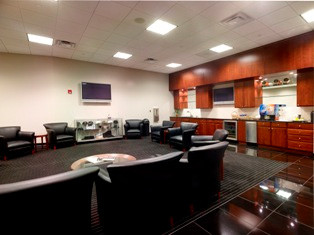 Our lower level houses over 100 high-line new and pre-owned vehicles so you'll find that our selection is second to none.
For many customers a Pre-Owned vehicle is their first introduction to the Bentley marque. At Bentley Northbrook, the purchasing and ownership experience will be the same as that enjoyed by the new car purchaser.
All cars sold under the Bentley Pre-Owned Program undergo a comprehensive multi-point inspection and recertification process designed by Bentley. This process is carried out by factory-trained technicians to ensure that each car is prepared to the highest possible standard.
Personal Commissioning
If you don't find exactly what you're seeking, personal commissioning is available as part of the Bentley tradition. This allows you to express your individuality by customizing your Bentley to your exact style and taste.
Here you can view paint, hide, veneer and carpet samples, and even configure your dream car to view on a monitor.
The Bentley Mulliner Driving Specification
Normally, the attentions of Bentley Mulliner are almost exclusively devoted to Bentley's two flagship cars --- the Arnage and Azure. Over 90% of Bentley Arnage are fitted with bespoke features from Mulliner. This could be something as simple as a refirgerated bottle cooler, or an embroidered personal design on the leather hide. Or, it could be as radical as an entirely new body-style, extended wheelbase or a fully-functional mobile office.
However, owners of the Continental series cars can also enjoy a level of Mulliner personalization. Designed by Mulliner especially for the Continental range, the Mulliner Driving Specification provides an extra touch of sporting style and comfort with enhanced interior and exterior styling cues. From the exclusive 20" 2-piece alloy wheels to the Diamond-quilted hide interior, the Mulliner Driving Specification adds another level or personalization to an already highly personal car.
Parts and Service
Maintaining the performance of your Bentley may not call for frequent visits to the workshop. But it is essential that all maintenance is performed on schedule and that the replacement parts are up to original equipment standards.
We have the specialized Bentley-approved diagnostic and repair equipment needed to maintain and repair your Bentley. Our technicians are Crewe-trained and regularly update their skills. Naturally, we use Crewe Genuine Parts, which are identical in performance and specification to original equipment and warranted for three years, if fitted by an Authorized Bentley Retailer.
Our Parts Department also has an extensive selection of accessories such as car covers, battery chargers, winter tires, and more. Plus, we stock many unique items from the Bentley Collection such as clothing and accessories, collectible model cars and Tibaldi pens. The perfect gift for others or for yourself.
We also have a Collision Center with state of the art equipment and factory trained technicians for all of your auto body repair needs.

By entrusting your Bentley to our care, you can be sure that its value, performance and safety will be maintained to as-new conditions.


CONTACT US TODAY 847-262-3355
Bentley Northbrook, a Steve Foley dealership, is one of the premier Bentley retailers
in the country. Located just minutes from downtown Chicago,
Bentley Northbrook
has been serving Bentley enthusiasts since 1983.
CONTACT US AT 847-262-3355